Discover how a backpack is made from scrap metal
We'll show you step-by-step the intricate and sustainable processes that go into making a high-quality upcycled backpack from car parts.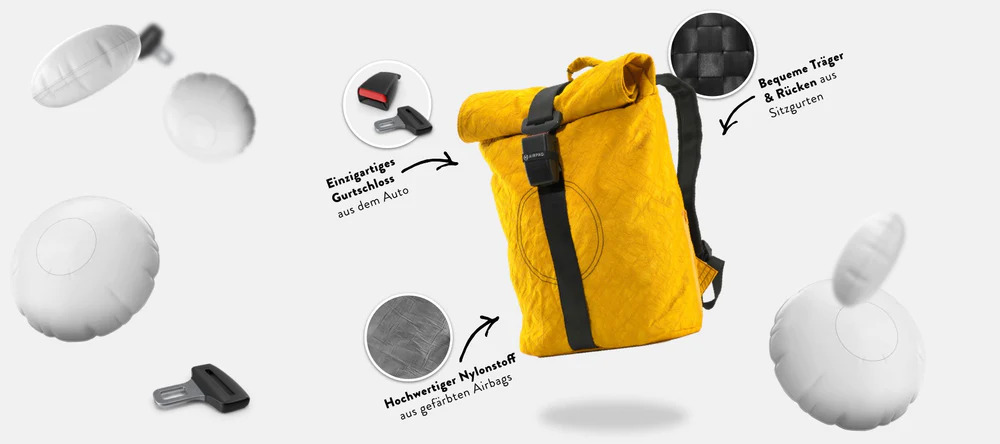 Upcycling materials are collected
We receive our basic materials – the airbag fabrics and seat belts – as rejects from various automotive safety system manufacturers. We collect some of the seat belt buckles from scrap yards or receive them as rejects as well.
Where do we get our materials?
We process car scrap from all over Europe. More precisely, airbags, seat belts and seat belt buckles.
We buy these materials as rejects directly from various manufacturers of automotive safety systems in Europe. In some cases, the seatbelt buckles we use also come from old cars that are sitting in German scrap yards.
The large amount of rejects is a result of the high safety requirements during production. Airbags, seat belts and seat belt buckles have to save human lives in extreme cases and are therefore so strictly controlled. Small "defects" such as odd seams or protruding fibers are irrelevant for our production, however, because they do not mean any loss of quality or function of the robust and hard-wearing materials.