THE STORY
Already decades ago, Michael's great-grandfather produced a mountain pine liqueur according to an old secret recipe – at that time, however, exclusively for home use. Michael and Max were so enthusiastic about this liqueur, which had since been passed on to Michael's father, that they produced a few bottles for themselves.
As more and more friends and acquaintances asked for the unique liqueur, the idea slowly developed to make the mountain pine liqueur available to a wider audience.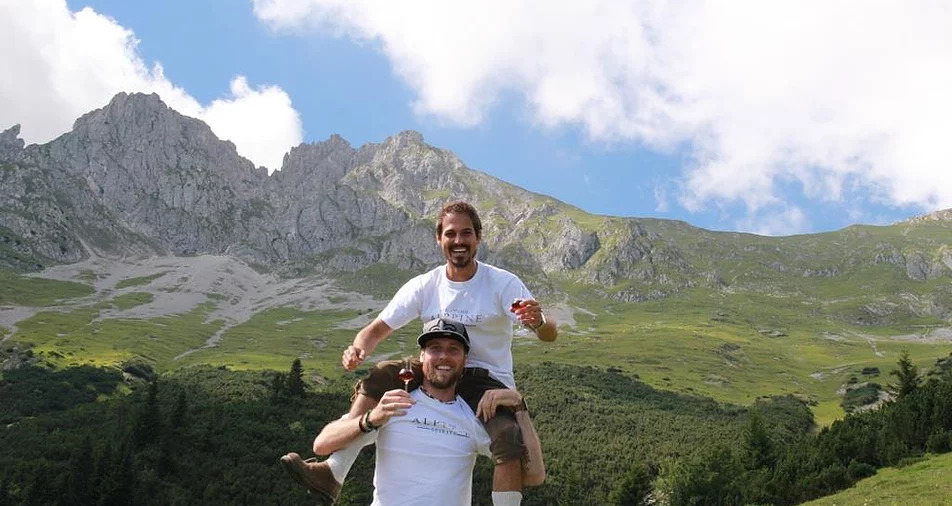 With the Karwendel Nature Park, we finally found the perfect partner who allowed us to officially collect the cones. In return, a portion of the revenue from each bottle sold flows back into nature conservation.
In the meantime, the "Zapfenstreich" is an official specialty of the Austrian Nature Parks and the first specialty of the Karwendel Nature Park – a great honor that we want to live up to with a lot of heart and commitment!