What's inside:
100% natural and renewable resources
Our gum base is obtained from local pine resin and beeswax. Tree resin and beeswax were already used by Native Americans as chewing gum and were rediscovered and first marketed by John Curtis in 1848. However, natural gum bases were relatively quickly replaced by cheaper synthetic gum bases. Let us revive these old traditions and make chewing a natural experience again!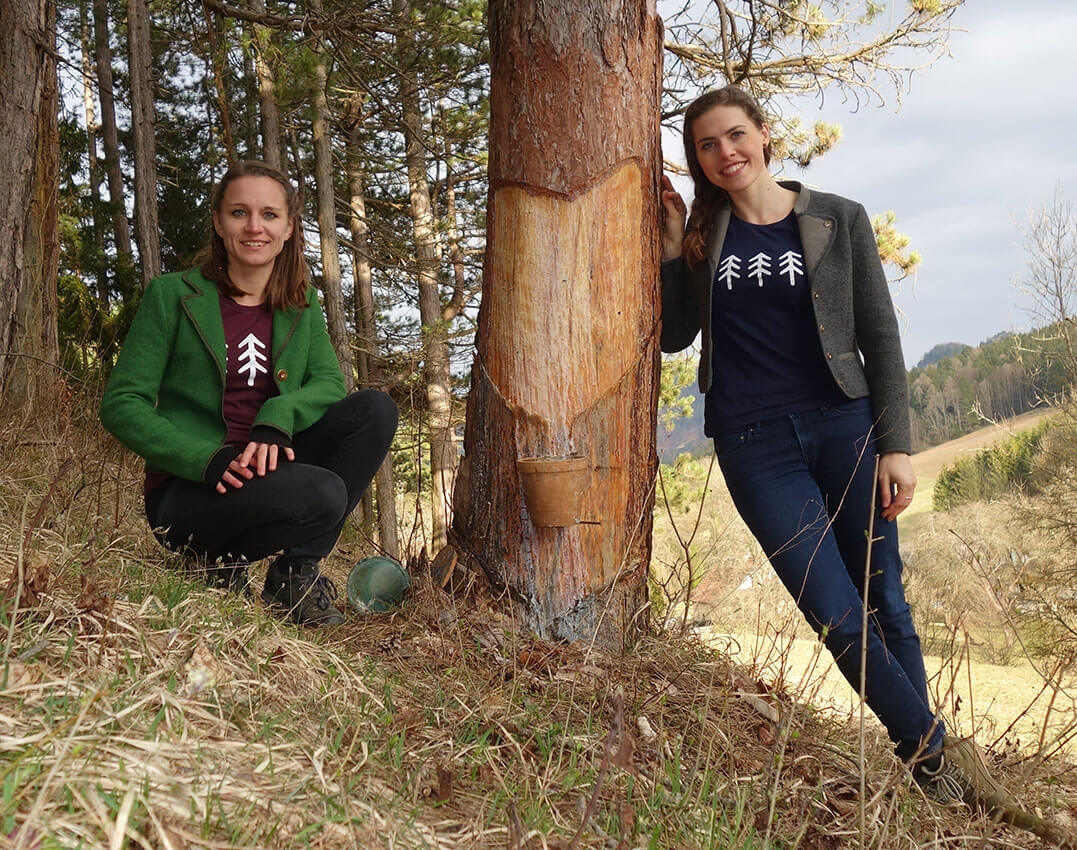 Chewing gums today:
Conventional chewing gums are synthetic
On chewing gum packs today, only "gum base" is declared, but there is no explanation of what it consists of. On closer inspection, one comes across the information that petrochemical substances are the starting point for most gum bases. These include unpronounceable names of substances like polyvinyl acetate and polyisobutylene. These plastics are not biodegradable and thus pollute the environment and the streets in our towns and cities.
The idea:
How Alpengummi came about
DClaudia and Sandra had the idea of Alpengummi during a joint seminar at university. At the beginning it was "only" about an innovation in the forestry sector, but it quickly became a real business idea. Both learned many new things, including the ingredients of which conventional chewing gum is made – neither of them knew, for example, that "gum base" basically means "plastics". The two of them went straight to researching the resource tree resin, where they came across the old traditional Austrian handcraft of resin extraction – the "Pecherei".