WE LOVE LINEN.
And we love our earth. We want to share our passion for both with you. Through pure, elegant and minimalistic linen outfits that will make you feel well dressed all year round.


The fashion industry has long suffered from socio-environmental issues. And there would be many starting points to improve this condition quickly and comprehensively. We want to show that it can be done. We are part of the solution. That's why our high-quality linen is grown in Belarus and woven in an Oeko-Tex 100 certified linen factory. Free of pesticides, toxins and chlorine bleach.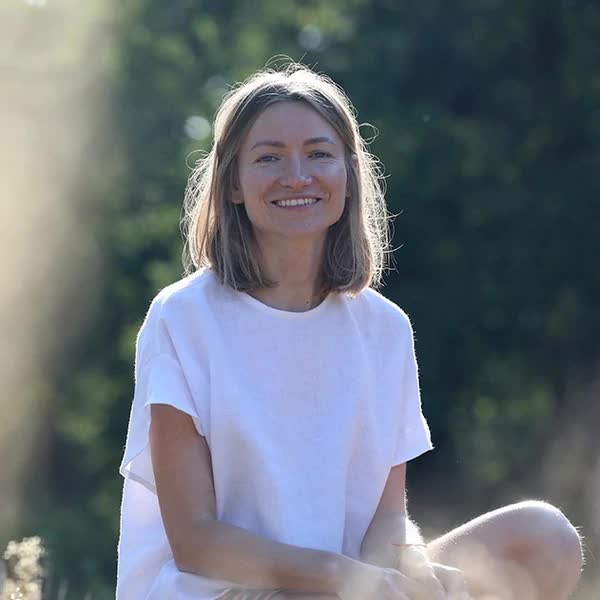 Meet Katja
Hello,
I am Katja, founder and designer of Linamour.
I would be happy to tell you how Linamour became a reality.
I am a native of Belarus and have been living in Frankfurt am Main for 12 years. In my childhood linen was an omnipresent part of our life. From a very young age, I used to walk by my grandma's hand along the many linen fields in our region. The growth, the colors, the smell and the entire life cycle of the linen plant are part of my earliest childhood memories and still part of my identity today.
Despite my years of consulting career in the big corporation, I always felt that there was another dream in my heart. And this one demanded ever more loudly to be lived. Even though I kept telling myself that I was living an exciting life in a vibrant city and making a career in a global player, I felt that there was something else inside me waiting to be brought to life.
 So it was about gaining clarity and creating new perspectives. A four-week sabbatical in Sri Lanka brought the decisive impulse: giant monitor lizards, vipassana, yoga, in harmony with nature and myself.
Back to harmony, aesthetics and my roots.
And suddenly I realized that there was no future to wait for, there was only the present moment. I had to decide here and now to become what my heart was telling me.
That was the beginning of Linamour.
Katya Rzheutskaya